Proper Planning Prevents Poor Performance.
Embracing a service-first mission for more than 40 years, Restaurant Design and Sales, LLC has become a leader in the hospitality design industry, earning a reputation for honesty and integrity from our clients.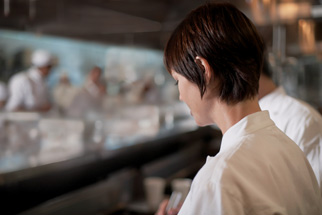 Restaurant Design and Sales, LLC is a professional consultancy devoted to shaping inspired, efficient environments through Food and Beverage Design Consulting, Hospitality Interior Design, Architecture and Contract Procurement Services.

Led by hospitality design expert Fred Lillian, our in-house team is complemented by the strengths of subcontractor groups that are strategically assembled based on the unique goals of each project. Our strength lies in our ability to promote open lines of communication between facility owners and operators, General Contractors, Architects and design teams in order to develop complete and integrated food service facilities. We encourage client involvement, and work collaboratively to ensure the highest level of functionality, decorative appeal and profitability for every project—while respecting each project's budget, site, cultural and environmental parameters.

Our portfolio includes projects of all venue types and sizes throughout the United States and internationally, including: Restaurants, Clubs, Resort/Hotels, Casinos, Health Care Facilities, Educational Facilities, Corporate Facilities and On-board Food Service for domestic and international Marine projects.